As a Girl Scouts alumnae, you know just how special and transforming Girl Scouts can be. Remember that first night at camp? The first time you earned a badge? The first time you tried something new? By sharing your talents, stories, and time with us, you can inspire a new generation of Girl Scouts to make the world a better place.
Take a moment to upload your personal story and photos below. Let us know what being a Girl Scout means to you. Sound off on your favorite memories, meaningful moments and events or good times. Sharing. It's one reason we're all here!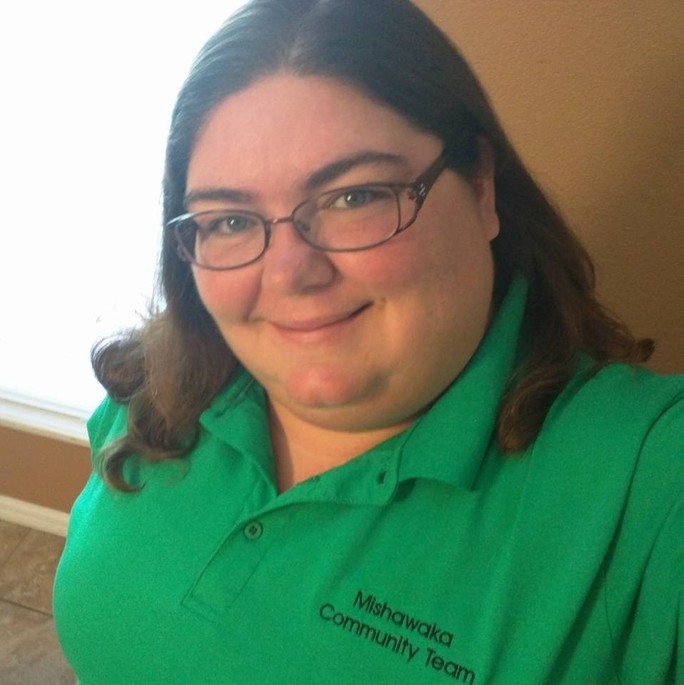 I am a life long resident of Central Florida. My scouting days did not begin until my daughter joined as a first year Brownie. The troop needed another co-leader and I stepped up. My daughter is now going into her third year as a Cadette and we are still Girl Scout Strong! Aside from co-leading, I also manage Mishawaka's website, calendar, and social media accounts. I am also the secretary of the Alumnae Leadership Team. Girl Scouts has given my daughter a sense of community, strength, leadership, and confidence. And for that, I will forever be grateful.
I was only a Girl Scout for a couple of years myself, didn't stay because I was on a swim team and didn't have the extra time for weekend activities. Our son was in Boy Scouts and so our daughter couldn't wait to join Girl Scouts when she was a Brownie. I became the Troop Leader when no one else would step forward to lead the troop. I lead the troop from 2nd to 12th grade.
When my daughter was in Juniors, I became a School Coordinator and, several years later, took on Cookie Chair for our unit for four or more years. By the time Becky was graduating, I was approached by Sherry McMaster to become the Service Unit Manager, as the current manager was stepping down.
I was approached by Sherry again to join the Archive Team before we celebrated our 50th Anniversary as a Council. I was still working as the Service Unit Manager for about three years until I retired after 12 years.
The rest is history as the saying goes!
There are so many memories, but this one takes the cake.  Getting my Gold Award.  Man, I cannot tell you how hard I worked for this one.  My mother, Deborah Weatherford was literally in tears.  Not knowing many years later I would be living so close to Riverpoint, I drive by it often just for the memories.  Life flies by you so quickly, but the wonderful memories always stay.  I miss each and every one in my Girl Scout life.  Some, I have kept in touch with so many years later. Others, I have lost touch with, but will always be fond of.  I am so proud to be called a Girl Scout Alumnae.  Girl Scout for life!!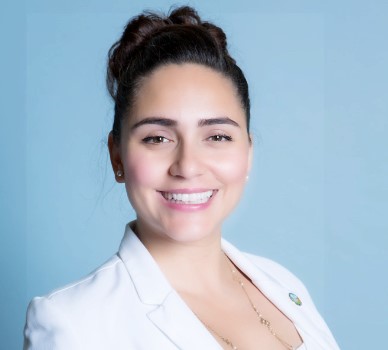 "Make new friends but keep the old"… I have lived up to this song. Through Girl Scouts, I met one of my best friends, endured beautiful memories with my mother and made new friends as an adult through volunteer opportunities within the organization.
To keep the tradition alive, I encouraged my younger sibling (now 17) and niece (7) to get involved in Girl Scouts to help them achieve confidence, leadership skills and an understanding of diversity and culture.
I will forever be a proud Girl Scout and encourage others to join and support.
"Girl Scouts is more than just cookie sales and campfires. For me, Girl Scouts taught me how to be a team player, problem solving skills, the true meaning of friendship and gave me quality time with my mom and sister. Troop 1949 forever!"
Being a Girl Scout to me was being a part of something amazing. It gave me the skills to come up with ideas and actually be heard. I wasn't just a kid I was a Girl Scout!
"During my childhood in Honduras, I was fortunate to join a local Girl Scouts chapter, and it set me on a course for lifelong service to others. While working alongside my peers and aspiring toward the accomplishments of my mentors, I found my calling. I am grateful for the experience of being a Girl Scout and wholeheartedly recommend it to any girl who wants to discover or strengthen her personal passions." – Karla Radka, Chief Operating Officer, Goodwill Industries of Central Florida
I have had some wonderful memories in the past 30 years in girl scouts. Watching girls grow from a very quiet girl into a confident young lady. Having young ladies, even those who were not even in my troops come back to me after they have married and some have families or have pursued a career and talk about their experience in Girl Scouts is just an awesome feeling to know that we have made a difference in their lives. When you hear them say "Remember when…" it just puts a smile on my face. One of my favorite experiences is being able to coach a Girl Scout Robotics team "The Neon Bites" for 3 years. The girls were amazing. They built the robots and programed it to do certain tasks in competition against other teams which were made up of boys & girls from schools. They made it to regionals twice. Just unbelievable what the girls 9-14 years of age could do. I have also made some very special adult friends which is another experience that I dearly love too about Girl Scouts.
I grew up in Tampa where I was a Brownie and then an Intermediate, working on badges and camping. I can remember my summer camping experiences at Camp Dorothy Thomas, sleeping on the banks of the lake. When I reached high school, I didn't continue with Scouting.
When my daughter was of Brownie age, I got involved (innocently I might add) as the troop Cookie Chair. From that point, I never looked back. I became her Leader and also was the Leader of her sister's troop. When we moved to Jacksonville, I got involved with the Service Team and was again a leader of two troops. I expanded a day camp from almost nonexistent to more than 100 girls and continued this camp for several years.
We moved to the Orlando area and I became a Trainer and Trainer of Trainers. Around 1982, I was the Life Guard, Canoe Instructor and Chaperone on a council sponsored trip to the mountains. As an Area Chair, I sat on the Board when the offices were in Winter Park. I was sent to Macy's to learn all about the new Daisy program. My girls completed their Gold Awards and I continued to co-lead a troop of underserved girls for a few more years.
I retired once again until my granddaughter came along. I then started as her Daisy Troop Leader, Neighborhood Cookie Chair, Service Unit Manager and whatever else came along. She earned her Gold Award and is now graduating from UCF.
Sherry McMaster called one day to take me to lunch … and now I am a member of the Archive Team. We catalog Girl Scout uniforms, Girl Scout jewelry, and other memorabilia and hold Tea Parties for troops.
I remember feeling honored to wear the uniform, to earn badges, and to belong to a group of like-minded girls who enjoyed learning and growing together.  For me, the best part was making friends and joining them on scouting adventures. I learned many important, life-lessons during my time in scouting, chiefly among them, respect.  Respect for my community, for others, and for myself.
Pamela Nabors
President and CEO
CareerSource Central Florida
I was a Girl Scout through the end and back then, had no knowledge of any alumnae opportunities to continue to carry that wonderful spirit we all shared forward. My fondest memories of the GS were when I learned new things that forced me out of my comfort zone and made me stronger. And the most wonderful memories, were when we shared adventures as a group and everyone played their part to accomplish whatever fun mission we were on.
Pamela Rogan
President and CEO
Rogan Marketing and Communications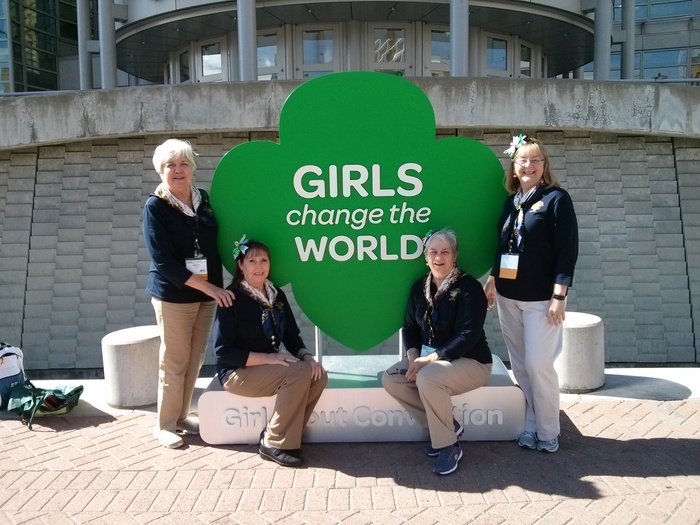 Citrus Council has been a part of my life for the past 35 years. I joined the Citrus team in 1985 as a field director and have worked in membership, program, communications and customer service over the years and have been very fortunate to meet and know so many wonderful girls and adults that I now consider friends.
Over the years I've always tried to get involved with whatever was happening and have, I think, developed courage, confidence and character and have helped make the world a better place. The Girl Scout Mission doesn't apply only to girls! As a staff member I received the Carol Braby Award and the Thanks Badge and was nominated for these awards by volunteers.  For this reason these awards mean everything to me.
The passion I feel for Girl Scouts didn't go away just because I retired; I just changed my focus!  I'm going back to the beginning and becoming a Citrus volunteer. I will continue to work with the Archive Team in Juliette's Place and the alumnae association. I will be doing what I love most—sharing the traditions of Girl Scouting with others and passing it on.  Oh, and did I mention that I now I can be involved with my granddaughter Bailey's Girl Scout troop!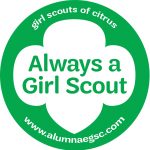 The saying goes – once a Girl Scout, always a Girl Scout. How very true. I started as a Brownie and reached Seniors before deciding to pursue other after-school activities. But my Scouting experience didn't end there. I went on to serve in various volunteer positions – at the troop level, in service units and on the Board of Directors.
As I started a family and launched a career, I realized that the attributes instilled in me by Girl Scouts made me who I am – self-confidence, curiosity, risk-taking, leadership and community. When my daughters were old enough, I immediately introduced them to Girl Scouts. They learned the importance of taking a stand and giving back to their community. Today, they are strong, self-aware young women. Independent in their approach to life, while caring for others.
Now, as a member of the council staff, I am more excited than ever about what Girl Scouts has to offer.  But, it's the girls themselves that really have me excited. Our world today is much smaller than it was when I was a kid. Yet, I see girls taking on big challenges, brimming with confidence, and ready to make their mark on this global world we live in.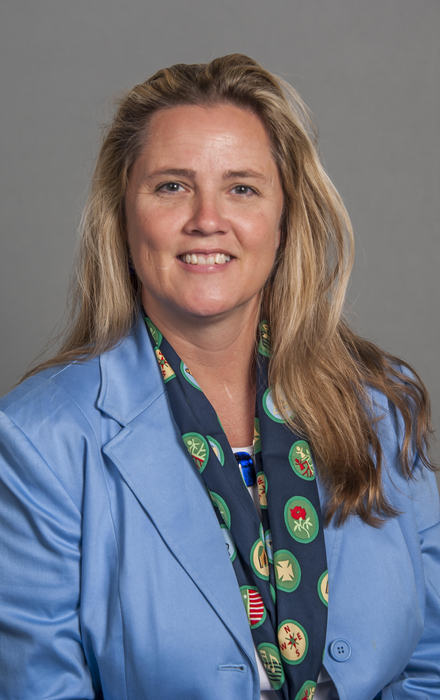 As a Girl Scout alum myself, a mother of a Cadette scout, and a professional Girl Scout attempting to make all of the right connections for the council and our girls – I can not tell you just how much I love and believe in the mission! Building girls of confidence, courage, and character is truly the focus of this organization. We appreciate all of our constituents including volunteers, parters, alumnae, staff, donors, and our girls! You all make us who we are!